Artist Profile
Stephen Brown is a self-taught artist who has specialised almost exclusively in aviation and related subjects for the last 35 years. Building on a background as a landscape and aviation photographer, his style carefully combines both these areas of interest. Stephen has exhibited many works with the prestigious Guild of Aviation Artists.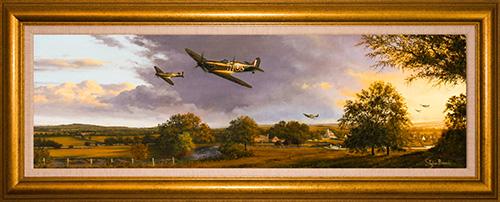 Demand for his original oil paintings and drawings is high with regular commissions being undertaken for commercial and private clients as well as the RAF.



For many years Stephen successfully combined a career as a professional in the IT industry with his passion for art. In 2002 he made the decision to go full time as an aviation artist.




Many of the limited edition prints and original works on this website have been countersigned by distinguished veterans from aviation history. "Over my career as an aviation artist I have been privileged to meet in person many of the aircrew who's exploits feature in my artwork. I have a large library of aviation books but there is nothing better than hearing first hand their personal stories. Even though many of them are sadly no longer with us, they remain a constant inspiration for my work".



Stephen is regarded by many as the world's leading Concorde artist. "My first painting of Concorde was completed at the end of 2003 as a tribute to this incredible aircraft, which had just retired from service. Demand from collectors led me to complete several more paintings, mostly of specific events".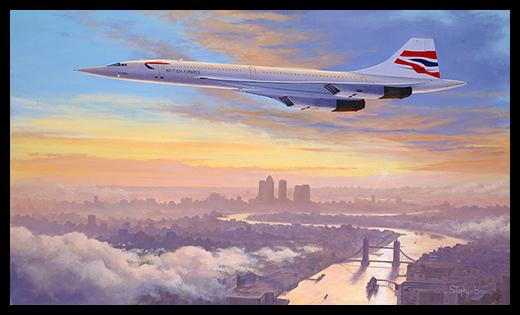 "The more I researched Concorde and talked with the aircrew, the more I began to appreciate what an amazing achievement this aircraft represented. Over time I hope to be able to do more paintings that will build to be a portfolio telling the story of this iconic airliner".