Framing Options for Limited Edition Cards
The Limited Edition Graphite Collection range of greetings cards are printed on to high quality, heavy-weight 400gsm card stock using the same archival standard inks that are used for expensive limited edition prints. Each card is individually signed and numbered in pencil by the artist on the front in the lower white border. On the back of the card is a numbered Certificate of Authenticity that gives some information about the aircraft portrayed. Inside the cards are left blank for your own message.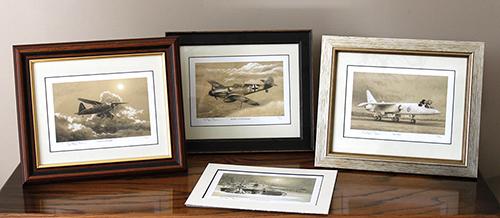 These cards are ideally suited to be mounted and framed as a small gift or for your own display. The mounted card will fit directly into any 10 x 8 inch ready-made frame - this is a widely available standard size. Alternatively they can be purchased from us ready fitted into a suitable frame.
Mounted Cards
These will have a light cream mount with a black core. A second piece of mount board is used as backing. The finished article is presented in a clear wrapping and could be given as a gift as it is.
All our frames come with fittings for both standing or hanging on a wall. The cards are produced to A5 size (8.25 x 5.75 inches) and when mounted are 10 x 8 inches overall - a very common ready-made frame size. However they can be fitted straight into an A5 size ready-made frame without a mount and still look good as a result of the white border around the image.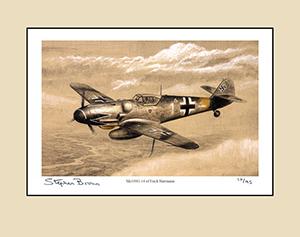 Framed Cards
Alternatively we can supply the cards already fitted into an attractive ready-made frame. The frames are designed so that you could easily remove the mounted card and replace it with a new one if you fancied a change. The frames have the fittings needed to both stand them on a desk or shelf or hang on a wall in either landscape or portrait style. The three frame choices are shown below.
If you order a mounted or framed card from us we will provide the Certificate of Authenticity separately. If you prefer we can bond the certificate to the back of the frame which is sometimes a better way to present it if you are giving it as a gift - just let us know when you order using the 'comments' box in the shopping cart or by emailing or calling us.

Silver / Gold Frame - this is an excellent quality frame, finished with a subtle mix of silver and gold tones. It has been carefully chosen to look good with most room styles and colour schemes.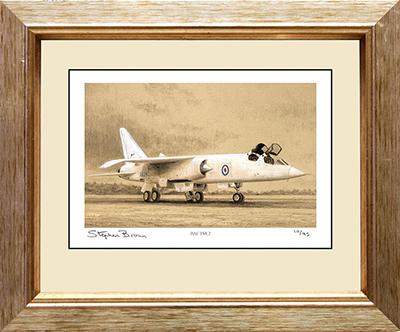 Traditional Wood Frame - this is a traditional wood style frame with a small gold inlay that goes well with the sepia tones of the cards.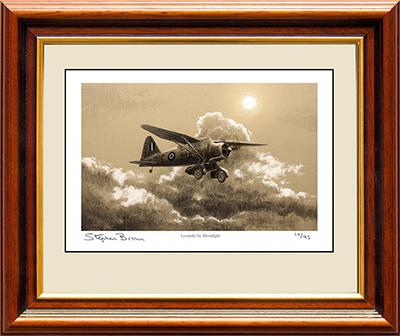 Black Wood Frame - this frame has a traditional black-painted, wood style with a subtle amount of 'aged' effect added. It is difficult to show in a photograph but it was selected to go with the Luftwaffe subjects and it complements them very well.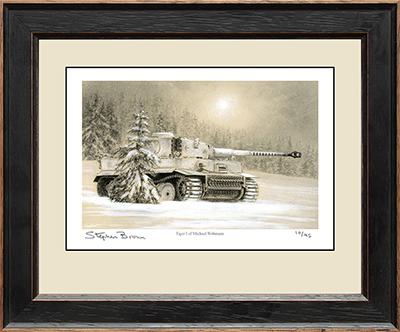 Custom Framing
If you would like something a little more ambitious such as mounting with a squadron crest or pilot wings, or maybe you would like several cards mounted in the same frame, then just contact us to discuss your requirements.