Original pencil drawing on archival quality toned paper with colour highlights featuring Space Shuttle Discovery seconds after launch as it powers into the sky above the Kennedy Space Center.

Includes an official commemorative medallion that contains metal flown on a space shuttle.

Discovery's first mission, STS-41-D, launched 30 August 1984 and returned on 5th September. It was the first of 39 flights over a 27 year period, the last being STS-133 on 9th March 2011. In its operational lifetime Discovery spent 365 days in space, travelled 148,221,675 miles and orbited Earth 5,830 times. It is now on display at the Smithsonian National Air and Space Museum in Washington DC.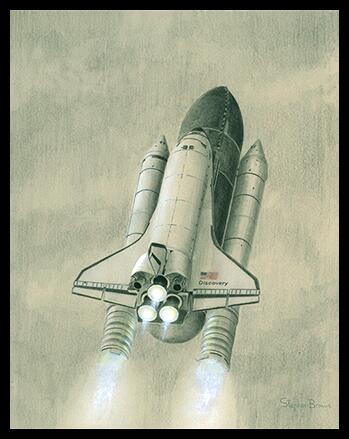 This drawing is presented professionally triple mounted using high quality acid free conservation mount board incorporating a commemorative medallion and a metal NASA pin - it is ready to frame for display.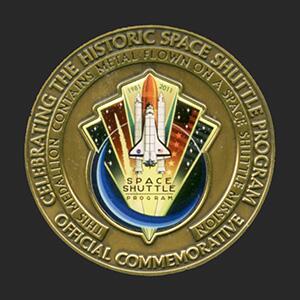 Official Commemorative Medallion
This beautiful metal medallion in antique bronze has been officially approved by NASA. Created in recognition of all who played a vital role in supporting the historic Space Shuttle Program and to commemorate the program's 135 missions during 30 years of innovation and service. It has been minted to include metal flown in space on a shuttle mission. It is 4.5 cm in diameter. It has been attached using a special gel adhesive that would enable it to be removed from the mount without causing it damage.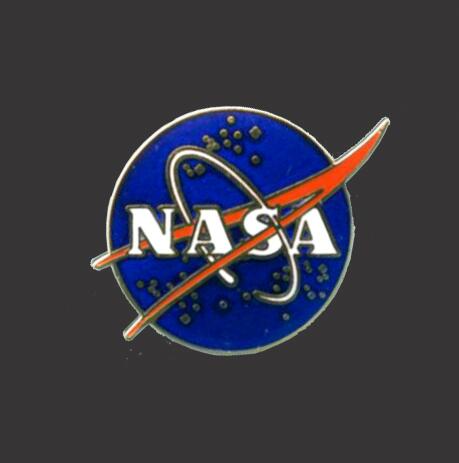 Signed by the artist and supplied with a Certificate of Authenticity.

This mounted display is 16 x 12 inches overall - a common size for ready made frames, alternatively it can be supplied by ourselves framed and ready to hang - contact us for details.
16 x 12 inches overall including mount, image 7.5 x 9.75 inches.